Pets (Leica X1)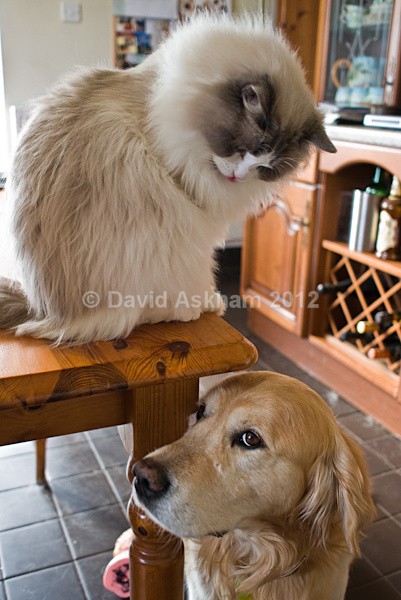 A 'moment in time' captured spontaneously indoors and shows that the Leica X1 is quite capable of recording transient expressions of two pets. I had merely seconds to see this picture and shoot it before both animals moved on to fresh activities.

Purists may look critically at the technical qualities of what is, essentially, a 'grab' shot. However the best animal pictures are the natural ones where you sometimes have to accept small compromises. You cannot stage manage shots like this portrait of two pets. You 'shoot it', or 'lose it'!
Comments
By giovanni:
foto stupende la qualità sembra ottima. essendo possessore di leica m7 con 35mm 90 mm e nikon d90 acquistata per l'impossibilità economica all'acquisto di m9 mi chiedo se otterrei miglioramenti con x1 ciao e complimenti Giovanni.